Recover IT assets' residual value
Your retiring IT hardware assets are most likely three years or older. However, they still work as they should. Did you know the average life span of IT hardware equipment is 5+ years? That means your retiring hardware assets retain the value that can be returned.
What is refurbished IT equipment?
Refurbished is a synonym of reconditioned, renovated, or restored. What differentiates refurbished from used equipment is the process every product goes through. Over the years, GlobeCom has established a 5-Step Refurbishment process. Every product is inspected, tested, and, if needed- repaired. Our IT technicians determine which equipment is non-functional, broken, or in working condition through the inspection phase. The non-functional equipment will be recycled, whereas the broken one- repaired or replaced.
GlobeCom is specialized in asset recovery within IT Enterprise and IT Consumer. We can help you maximize ROI of your IT Infrastructure. Our Asset Recovery consists of four steps.
Certified & 100% Guaranteed Data Erasure In Tamper-Proof Reports
IT hardware audit & testing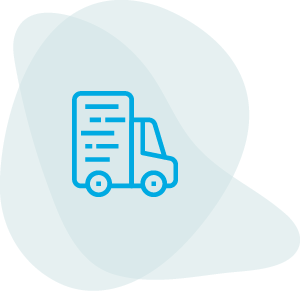 Over 30 Years of Experience
What differentiates GlobeCom from competitors is the transparent remarketing process. When equipment arrives at GlobeCom warehouse, it is inspected and fully audited. Our IT technicians determine equipment's condition and viability for resale. If any item is non-functional, GlobeCom ensures it is responsibly recycled with the help of our long-term partner Stena Techno World.
GlobeCom provides asset valuation on the equipment you wish to sell immediately and the equipment you would prefer to replace. GlobeCom assists in deciding the best asset recovery strategy for your business.
Asset Recovery and Collection
GlobeCom arranges both the collection at your site and storage of your equipment. The service cost depends on the equipment involved and the duration of storing the equipment.

GlobeCom works with a range of globally trusted freight forwarders that can securely deliver your equipment from your site to us. And if needed, GlobeCom will arrange secure transportation to minimize data leakage risk fully. All equipment is protected at our location during storage time and the testing and sorting processes.
GlobeCom's skilled and experienced sales team and our auditing process ensure you receive the best marketing price possible. You don't have to worry about your data since GlobeCom can provide 100% guaranteed and certified data erasure with tamper-proof reports.
The remarketing process will be tailormade to fit our customers' needs. If a swift financial transaction is needed, this can be accommodated. The knowledge that GlobeCom has on the market situation means that the remarketing process will always be done, focusing on maximizing as much as possible on all assets involved.
We care for your equipment
Therefore, we are with you every step, guiding and instructing you to get the best return on your investment.
If you have any questions regarding Asset resale or refurbished equipment, please feel free to contact us either at info@globecom.eu or through the contact form on the right. We are ready to help you with your asset recovery.