Save your money and upgrade easily by renting or leasing
If you want to maximize efficiency and flexibility while also reducing initial investment costs – leasing or renting from GlobeCom could be an option.
When is it better to choose IT hardware rental?
If you need ready to deploy, reliable equipment on a short-term basis – A rental agreement with GlobeCom can provide you with a temporary solution that will see you through immediate term initiatives like training, testing, relocation management and disaster recovery operations.
When is it better to choose IT hardware leasing?
There are several benefits of leasing IT equipment from GlobeCom. Leasing is often the best solution when you need networking equipment for a limited period, generally, from several months and up to 5 years.

The main advantages of leasing are capital conservation. By minimizing down payments and locking in a fixed equipment cost – you limit upfront financial exposure and reduce the risk of becoming tied to an outdated or underperforming system.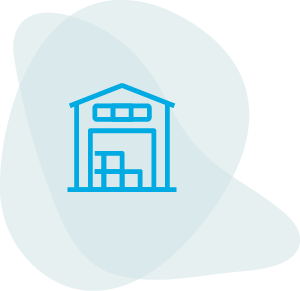 +100.000 Unique Part Numbers In Stock
Guaranteed Cost Savings on IT Budget
GlobeCom Spare Parts & Upgrades packages
Whether your business needs are better off with IT hardware leasing or rental- GlobeCom can assemble customized Spare Parts & Upgrades packages.

Provide the GlobeCom product team with the required configurations, and we will pick the required equipment for you. If you worry about equipment's reliability, know that all our products come with a 1-year warranty.

Additionally, GlobeCom follows a very flexible RMA process for when the equipment breaks (which happens rarely). Read more here about refurbished IT hardware warranty & RMA process.
No business is the same. And no solution fits all. Therefore, GlobeCom offers flexible ITAD services that align with your business goals and respect your needs. You are always welcome to contact us for more information.
Do you have any questions or request regarding our leasing or rental agreements – Please contact us at enterprise@globecom.eu or via our live chat.