Secure, rapid, and well-planned IT asset relocation
We help businesses physically move their data center equipment to a new location. GlobeCom understands your need for a secure, rapid, and well-planned relocation. After all, relocating your IT hardware assets possesses a significant security risk- data leakage. Furthermore, the relocation can cause a lot of stress.
GlobeCom covers data center relocation service starting from planning & risk assessment and ending with the set-up of your IT equipment. We take care of the security measures during the relocation process. That means we ensure your data stays safe even in the worst-case scenarios.
Safe data center relocation
GlobeCom will take care of safe transportation for the relocation process. Depending on what your needs and contractual obligations are, GlobeCom can accommodate pretty much everything to make sure that the transportation is safe.

We offer transportation with a variety of safety measures, for instance, we use customs-sealed trucks, where the break of the seal will be video-documented, the truck will have GPS data that we can monitor, etc.
Additionally, we create a detailed inventory list before the relocation process to ensure maximum possible transparency. And our in-house IT technicians will reinstall the equipment at the brand-new location as part of the service.
Maximum possible transparency
GlobeCom's unique concept includes a complete audit of your IT hardware equipment. That way, we ensure you have an overview of your IT assets from start to finish when relocating. Find out more about how GlobeCom helped a world-known tech company execute a custom made ITAD solution that fit our customer's needs.
Professional Hardware Removal
IT Hardware Audit & Testing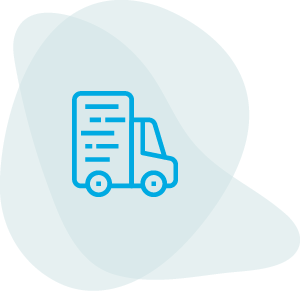 No business is the same. And no solution fits all. Therefore, GlobeCom offers flexible ITAD services that align with your business goals and respect your needs. You are always welcome to contact us for more information.