Dispose of used IT hardware
You want to dispose of your end-of-life IT hardware assets and recover their value. After all, your business has used many resources to ensure your IT infrastructure runs perfectly.

Thus, figuring out how to dispose of your retired IT equipment in an environment-friendly way can quickly become overwhelming.

Ensuring secure IT asset disposal (ITAD) service is one of the top priorities at GlobeCom. When choosing us as your trusted ITAD partner, you can expect the following, among more:
We can help you reduce the total cost of ownership (TCO) by remarketing your retired IT hardware assets. Our in-house IT technicians will meticulously test, evaluate, and data erase agreed upon units.
Professional Hardware Removal
IT Hardware Audit & Testing
Certified & 100% Guaranteed Data Erasure In Tamper-Proof Reports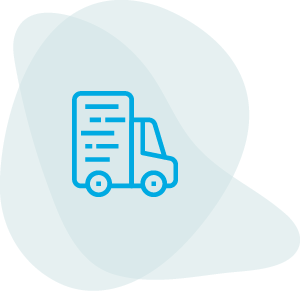 What differentiates GlobeCom from other value-adding resellers is the detailed auditing & reporting process. The moment your disposable IT hardware assets enters GlobeCom warehouse, our in-house IT technicians conduct a comprehensive audit of every piece of equipment. We create a list of identification numbers, serial numbers starting from the CTO Server to the power supply with their descriptions. At this point, IT technicians have also inspected and evaluated every piece of equipment. That is how we ensure to provide you with remarketing value based on educated knowledge.
Sustainably responsible IT asset disposal
After GlobeCom has inspected all your disposable IT hardware assets the non-functional equipment is recycled environmentally friendly and responsible. By partnering up with Stena Techno World- one of Europe's leading electronics recyclers GlobeCom ensures that your retired and nonfictional IT hardware assets do not contribute to the electronic waste problem. Read more here on how your business can benefit the planet when partnering with GlobeCom.
If agreed upon all your hard drives will be wiped. GlobeCom guarantees 100% certified data erasure. And we also provide you with data erasure reports, so you don't have to take our word for it. Our in-house IT technicians execute professional data erasure, which follows the NIST 800-88 rv1 standard.
No business is the same. And no solution fits all. Therefore, GlobeCom offers flexible ITAD services that align with your business goals and respect your needs. You are always welcome to contact us for more information.